The Online Aeronautical Exhibition
control tower simulator
CANI
... monitor and can be started and operated in all possible roles: enroute (ACC), approach (APP) or airport/tower (TWR). The simulator can be used for different types of training starting ranging from basic training to refresher ...
See the other products
CANI
flight simulator
C172 G1000 iGate
THE iGATE ADVANTAGE fea­tures the lat­est dig­i­tal tech­nol­ogy and crys­tal clear LCD dis­plays. These cutting-edge devices uti­lize pre­cisely mod­eled flight dynam­ics with no ana­log instru­ments to cal­i­brate, wear out, or break. ...
See the other products
Elite Simulation Solutions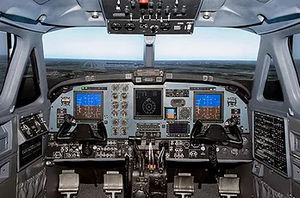 F2Si provides advanced avionics, EFIS displays, autopilot and flight management integration, and power systems for any aircraft type.
See the other products
Fidelity Flight Simulation, Inc.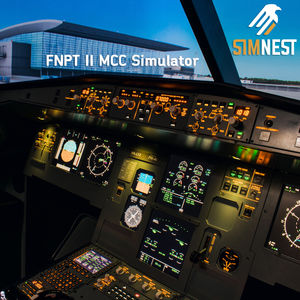 training simulator
A32 FNPT II MCC
... trainer friendly SN_A32 FNPT II MCC simulator you will be able to provide A320 specific trainings. The operation of this simulator is not only easy but also it has low operating costs. The flight model ...
aircraft simulation cabin
... We also offer refurbishment services to extend our simulator longevity. RST is proud to develop the first A350 Cabin Trainer for Airbus. RST's portfolio includes the full range of cabin simulators: ...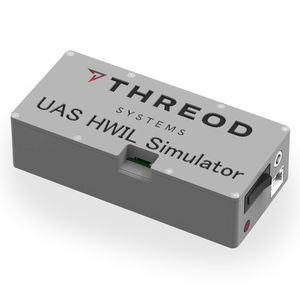 Threod Systems UAS Training and Simulation system offers high-end tools for R&D and the training of UAS operators and teams. It is a cost effective way to maintain operators' skill level and test UAS operating procedures.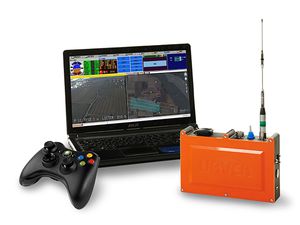 ... training for UAV operators. We have developed our own hardware-in-the loop simulator and use a commercial flight simulator software to provide a comprehensive UAV flight simulator. Features Flight ...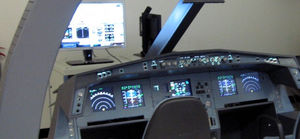 ... ELIMCO develops simulators combining hardware and software elements allowing a learning of the equipment use without risk and a reduction of the training costs (the cost of the real equipment is usually higher than the ...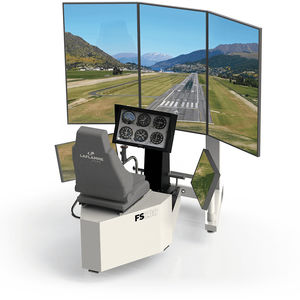 helicopter simulator
FS100™
HELICOPTER SIMULATOR COCKPIT. Professional simulator hardware Customizable and configurable Adjustable friction on collective and rudders Aeronautical-grade components and assembly Integrated motion ...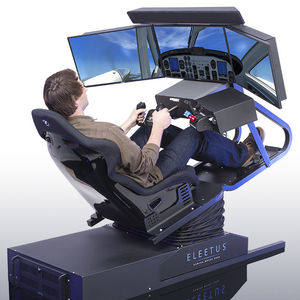 ... the real world." So, a really good simulator has the motion that is most like what you feel and experience when racing a car or flying a plane. It's the motion that is the key for a simulator to be a ...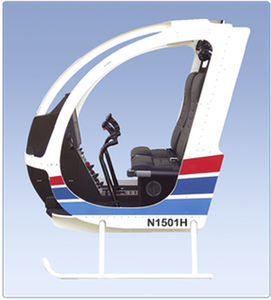 Professional Helicopter Simulator The Platinum Simulators Professional Helicopter Simulator is a two-seat, side-by-side cockpit with dual controls providing hands-on instruction for ...
See the other products
Platinum Simulators Inc

flight simulator
EPIC series
... Visual Systems feature advanced capabilities to satisfy the requirements of a range of simulator systems from Flight Training Devices (FTD) through Full Flight Simulators (FFS). System features: Level ...
See the other products
RSI VISUAL SYSTEMS INC.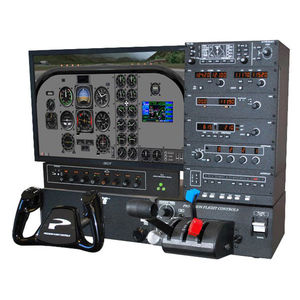 aircraft simulator
CAT I BATD
Precision Flight Control's Digital Avionics Enhanced are the most full featured desktop avionics available. Made from high quality components, the look and feel is unsurpassed by any competitive product. All buttons and encoders have ...
See the other products
Precision Flight Controls
flight simulator
doc's motion
... He offered me a royalty and licensed a "Cloud-Flyer" design.His simulator is being marketed as the Sky Fantasy motion flight simulator and is wish him the best.The Sky Fantasy simulator ...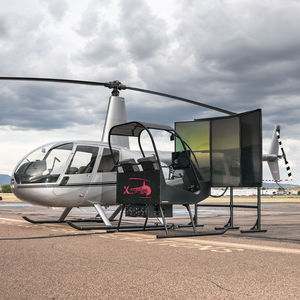 helicopter simulator
XC-300R
... realized this years ago, as airplane flight simulators have pushed the state of the art, and simulation-heavy fixed-wing training programs have proliferated. Yet among helicopter flight training providers, the simulator ...
air traffic control simulator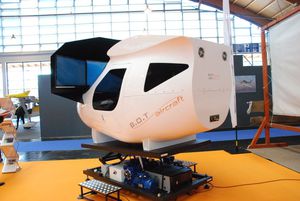 Our flight simulator is a full-motion simulator with a 2-seater cabin, which is basically exactly the same as the cabin of our SC07 Speed Cruiser. The interior is build in the same way, including a glass ...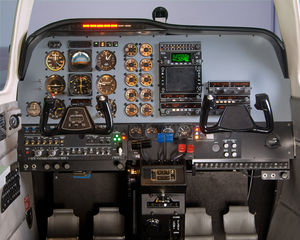 AVIATION TRAINING SIMULATORS Full Motion and Visual Motion Simulators SIMCOM is one of the leading aircraft simulator training companies in the world. The SIMCOM fleet features a variety ...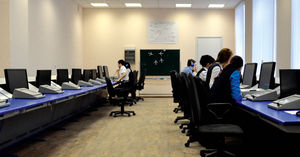 control tower simulator
Sintez-TC
«Sintez-TC» complex system simulator Nowadays VNIIRA offers to the civil aviation market a new SINTEZ-TC Complex System simulator in which all recommendations of Eurocontrol are included. Purpose: Sintez-TC ...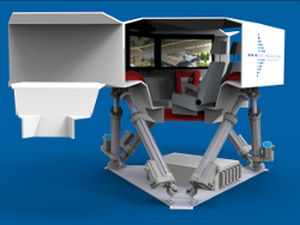 flight simulation cabin
MP525
Designed to meet customer demand, Merlin's latest simulator is the MP525, a two seater simulator on a six axis electric motion system. The large interior gives ample space for a visual, and extensive ...
See the other products
MERLIN SIMULATION
Thales is in the very Top of aircraft avionics manufacturer worldwide. Our flight decks, equipment, flight instruments as well as software functions are onboard the most successful aircraft programs in the air transport including regional ...
See the other products
THALES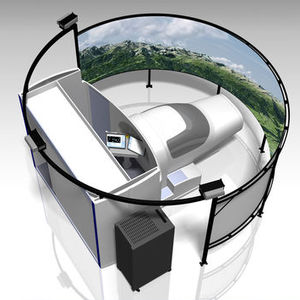 Diamond flight simulators are built of authentic Diamond aircraft parts, with real avionics, high-end visuals and OEM flight dynamic models for fidelity that is simply unsurpassed. Our instructor operating stations are ...
drone simulator
X Plane HIL
... X-Plane Simulator package is a powerful tool for Veronte Autopilot integration, development and operator training; permitting to extensively operate the system in a safe environment, prior to conducting real flight operations. HIL ...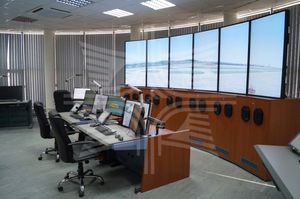 training simulator
VYSHKA
The complex training simulator system and the "Vyshka" type simulator is a high-tech product intended for training dispatchers of various air traffic control centers with the skills of air traffic control ...